---
Norwegian University of Science and Technology
NTNU is hosting the Centre for Innovative Ultrasound Solutions (CIUS), a research-based innovation center (SFI) with funding from the Research Council of Norway. It is localized at the Department of Circulation and Medical Imaging, under the Faculty of Medicine and Health Sciences. The SFI CIUS bridges the gap between academia, health service providers and the industry, and provides a framework for long-term collaborations, which is important to further NTNU's long-term goals of increased innovation in academia, and enabling and preparing masters and PhD students for careers within development and innovation with the ultimate goal of creating new industries/work places. For NTNU, CIUS also represents continuation of the first generation SFIs: MI-Lab which resulted in GE's pocket ultrasound scanner, VScan, for instance. Ultrasound research has a long tradition at NTNU, and the SFI CIUS continues the work started in the early 1970s within ultrasound technology development and implementation in clinical practice. Indeed, the Norwegian medical ultrasound company Vingmed AS emerged from this research in 1977.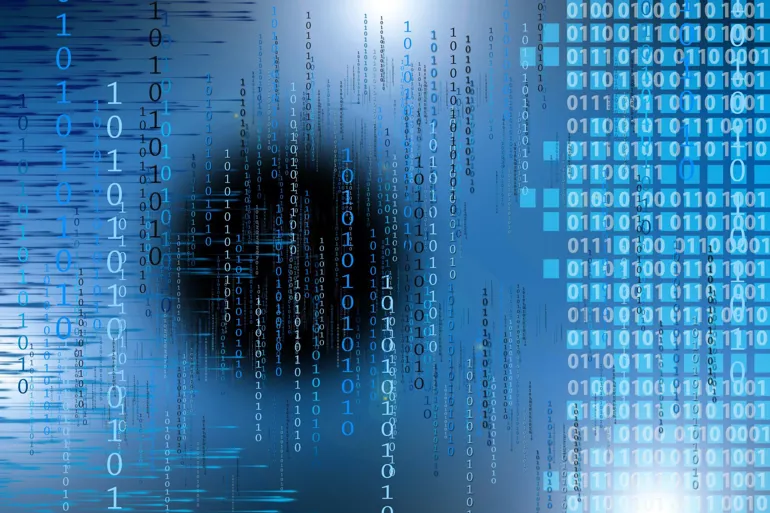 CIUS' visions and goals are:  
To be a world-leading centre for research and innovation in next-generation ultrasound imaging, improving patient care, harvesting of ocean resources, and for environmental monitoring and safety
To extend and strengthen the innovation culture with emphasis on rapid translation from idea to practical application and solutions needed to facilitate new growth for the industries
To be the main educational and knowledge centre for ultrasound technology to ensure sufficient competence and recruitment needed by Norwegian industries, academia, and the healthcare sector.
Knowledge:
Extensive know-how on medical imaging technology, in particular ultrasound
Expertise in artificial intelligence and machine learning algorithms
Translational medical research at the interface of epidemiology, genetics, statistics, bioinformatics and systems biology
Resources:
Extensive databases with follow up echocardiographic studies and outcome data
Computational infrastructure to train and run resource-intensive AI algorithms
Databases on genetic markers to be coupled with cardiac imaging in HUNT database and its digital infrastructure, and a substantial number of other omics data such as NMR-based metabolomics, CVD related protein arrays, transcriptomics and other targeted protein biomarkers

Members:
Lasse Løvstakken, Professor, NTNU
Image Analysis and Visualisation
Centre for Innovative Ultrasound Solutions
Challenges in medical, maritime, and industrial applications are addressed using modern approaches in signal and image processing, with emphasis on recent machine learning algorithms (e.g., deep learning) for classification and extraction of data and image features. The work package outcome will provide improved extraction of relevant high-level information in the data, and improved data acquisition and processing at lower levels by providing an initial interpretation of the problem.
The initial aim was to establish a state-of-the-art framework and expertise in machine learning algorithms trained to recognise and segment relevant image or data features. Further, we aim to develop a model-based estimation framework for regularisation and reconstruction of noisy and potentially missing image information based on physical models, a pathway towards more robust measurements. Finally, to explore how these methods can provide context for improved data acquisition and measurements. Activities in 2021 The year 2021 was productive for WP4, with publications published in both medical and industrial domains. Our efforts have been noticed abroad and we are being invited to present at relevant conferences. Two DOFIs were submitted in the medical domain.
CIUS Annual Report 2021 (ntnu.edu)


Andreas Østvik, PhD fellow, NTNU
Centre for Innovative Ultrasound Solutions
Research is focused on how to utilise and further develop machine learning methods to improve state-of-the-art solutions in the field of ultrasound image analysis and visualisation. More specifically, research will be conducted on tasks such as classification of standard plane views in echocardiography, cardiac landmark detection, and heart chamber segmentation in ultrasound images.


Bjørnar Grenne, MD, PhD, NTNU
Centre for Innovative Ultrasound Solutions
A main research topic is innovative ultrasound methods for improved diagnostics in patients with heart disease, including novel technologies based on machine learning and deep learning. He is supervisor for several PhD and Master students in medicine and medical technology.
Grenne has broad experience in clinical echocardiography, including evaluation of complex valvular disase, endocarditis and ischemic heart disease, and with imaging modalities such as stress echocardiography, 3D echo, intra-operative and per-procedure echocardiography.


John Nyberg, PhD fellow, NTNU
Department of Circulation and Medical Imaging
Centre for Innovative Ultrasound Solutions
Research is focused on automated measurements of regional left ventricular strain based on echocardiography and artificial intelligence in patients with ischemic heart disease.


Andreas Østvik, Researcher, NTNU
Department of Circulation and Medical Imaging
Centre for Innovative Ultrasound Solutions
Current research projects involve automatic methods for analysing medical images using machine learning methodology. The main application is cardiac ultrasound imaging, where the goal is to develop good diagnostic tools and improve workflow in the clinic.


Svein Arne Aase, Affiliated researcher, NTNU
Department of Engineering Cybernetics
GE Vingmed Ultrasound AS, Horten, Norway
Measurements of cardiac function such as left ventricular ejection fraction and myocardial strain are typically based on 2-D ultrasound imaging. The reliability of these measurements depends on the correct pose of the transducer such that the 2-D imaging plane properly aligns with the heart for standard measurement views and is thus dependent on the operator's skills. We propose a deep learning tool that suggests transducer movements to help users navigate toward the required standard views while scanning. The tool can simplify echocardiography for less experienced users and improve image standardization for more experienced users. Training data were generated by slicing 3-D ultrasound volumes, which permits simulation of the movements of a 2-D transducer. Neural networks were further trained to calculate the transducer position in a regression fashion. The method was validated and tested on 2-D images from several data sets representative of a prospective clinical setting. The method proposed the adequate transducer movement 75% of the time when averaging over all degrees of freedom and 95% of the time when considering transducer rotation solely. Real-time application examples illustrate the direct relation between the transducer movements, the ultrasound image and the provided feedback.
Real-Time Echocardiography Guidance for Optimized Apical Standard Views - ScienceDirect  
David Pasdeloup, Sindre H. Olaisen, Andreas Østvik, Sigbjorn Sabo, Håkon N. Pettersen, Espen Holte, Bjørnar Grenne, Stian B. Stølen,  Erik Smistad, Svein Arne Aase,  Håvard Dalen, Lasse Løvstakken
https://doi.org/10.1016/j.ultrasmedbio.2022.09.006
Shared under Creative Commons CC BY 4.0 license
Creative Commons — Attribution 4.0 International — CC BY 4.0


Håvard Dalen, Associate Professor, NTNU
Cardiac Exercise Research Group (CERG)
Cardiac Exercise Research Group - NTNU
Main research interests have been innovative ultrasound diagnostics and the clinical usefulness of new ultrasound modalities. Furthermore, the use of exercise training as medicine in cardiac and pulmonary disease and epidemiologic studies based on the large Health Survey in Nord-Trøndelag (HUNT Study) have been main interests. Dalen has chaired the Norwegian Working Group of Echocardiography, and is currently chairing the largest national cardiac meeting. He is collaborating with several national and international groups.
Dalen is responsible for the scientific quality and use of in-hospital cardiac endpoints from the hospitals in Nord-Trøndelag which is attractive to national and international research groups performing epidemiologic studies based on the HUNT Study.
The Cardiac Exercise Research Group (CERG) aims to define optimal exercise programs for everyday people in order to increase the likelihood of development and preservation of good health throughout life. We study the effect of exercise as a medicine in order to treat heart and lifestyle related diseases.
The group consists of eminent scientists, technicians, medical doctors and promising research talent from all over the world. CERG is localised in the fully integrated St. Olavs University Hospital in Trondheim, Norway. In 2011, CERG achieved the prestigious honour of becoming a K.G. Jebsen Center for Medical Research. 


Maiken E. Gabrielsen, Research Advisor, K.G. Jebsen Center for Genetic Epidemiology
K.G. Jebsen Center for Genetic Epidemiology - NTNU
Gabrielsen has since 2015 worked as a Research Coordinator. She has a scientific background from Genetic Epidemiology, and has been working with HUNT-data since 2006. She is now responsible for coordinating over 60 studies run by the Jebsen Centre. This includes applications to the ethics committee and data owners for approval and data access. 


Kristian Hveem, Professor, NTNU
K.G. Jebsen Center for Genetic Epidemiology - NTNU
HUNT - Trøndelag Health Study - NTNU
The Trøndelag Health Study (The HUNT Study) is one of the largest health studies ever performed. It is a unique database of questionnaire data, clinical measurements and samples from a county's inhabitants since 1984.
The HUNT Study is well-known in the county of Trøndelag, with high participation rates, providing a good base for further health surveys in the county and an excellent research environment.
Today, HUNT Research Centre has a database with information on 250,000 people, and has been certified in conformity with NS-EN ISO 9001:2015 since 2011.
The most recent data gathering for the main part of HUNT was completed in 2019, but research groups are still involved in gathering new data and samples in sub groups throughout the county to develop The HUNT Study further.

Sist oppdatert 01.02.2023