---
CCN2 protein, a novel finding
Connective tissue growth factor (CTGF; now often referred to as CCN2) is a secreted protein predominantly expressed during development, in various pathological conditions that involve enhanced fibrogenesis and tissue fibrosis, and in several cancers and is currently an emerging target in several early-phase clinical trials. Tissues containing high CCN2 activities often display smaller degradation products of full-length CCN2 (FL-CCN2). This report uncovers the novel finding that matricellular CCN2 is synthesized and secreted as a preproprotein that requires proteolytic processing to attain the capacity to elicit cell signaling responses. Furthermore, a homodimer of the active fragment, i.e. the C-terminal fragment comprising domains III and IV of CCN2, was shown to constitute biologically fully active CCN2.
Publisert 19.08.2021
Sist oppdatert 30.03.2023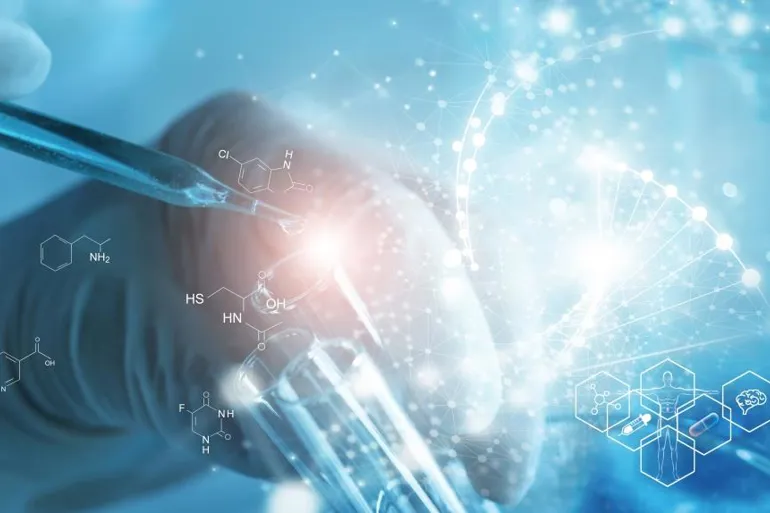 Interpretation of these observations is complicated by the fact that a uniform protein structure that defines biologically active CCN2 has not yet been resolved.
Here, using DG44 CHO cells engineered to produce and secrete FL-CCN2 and cell signaling and cell physiological activity assays, we demonstrate that FL-CCN2 is itself an inactive precursor and that a proteolytic fragment comprising domains III (thrombospondin type 1 repeat) and IV (cystine knot) appears to convey all biologically relevant activities of CCN2. In congruence with these findings, purified FL-CCN2 could be cleaved and activated following incubation with matrix metalloproteinase activities. Furthermore, the C-terminal fragment of CCN2 (domains III and IV) also formed homodimers that were ∼20-fold more potent than the monomeric form in activating intracellular phosphokinase cascades.
The homodimer elicited activation of fibroblast migration, stimulated assembly of focal adhesion complexes, enhanced RANKL-induced osteoclast differentiation of RAW264.7 cells, and promoted mammosphere formation of MCF-7 mammary cancer cells. In conclusion, CCN2 is synthesized and secreted as a preproprotein that is autoinhibited by its two N-terminal domains and requires proteolytic processing and homodimerization to become fully biologically active.
Connective tissue growth factor (CCN2) is a matricellular preproprotein controlled by proteolytic activation
J Biol Chem. 2018 Nov 16;293(46):17953-17970.
Ole Jørgen Kaasbøll, Ashish K Gadicherla, Jian-Hua Wang, Vivi Talstad Monsen, Else Marie Valbjørn Hagelin, Meng-Qiu Dong, Håvard Attramadal

PMID: 30262666 
PMCID: PMC6240875 
DOI: 10.1074/jbc.RA118.004559​
Shared under a Creative Commons license CC-BY (
Creative Commons — Attribution 4.0 International — CC BY 4.0
​)​