---
A Small-Molecule Tankyrase Inhibitor Reduces Glioma Stem Cell Proliferation
Evidence suggests that the growth and therapeutic resistance of glioblastoma (GBM) may be enabled by a population of glioma stem cells (GSCs) that are regulated by typical stem cell pathways, including the WNT/β-catenin signaling pathway. We wanted to explore the effect of treating GSCs with a small-molecule inhibitor of tankyrase, G007-LK, which has been shown to be a potent modulator of the WNT/β-catenin and Hippo pathways in colon cancer.
Publisert 10.10.2022
Sist oppdatert 23.03.2023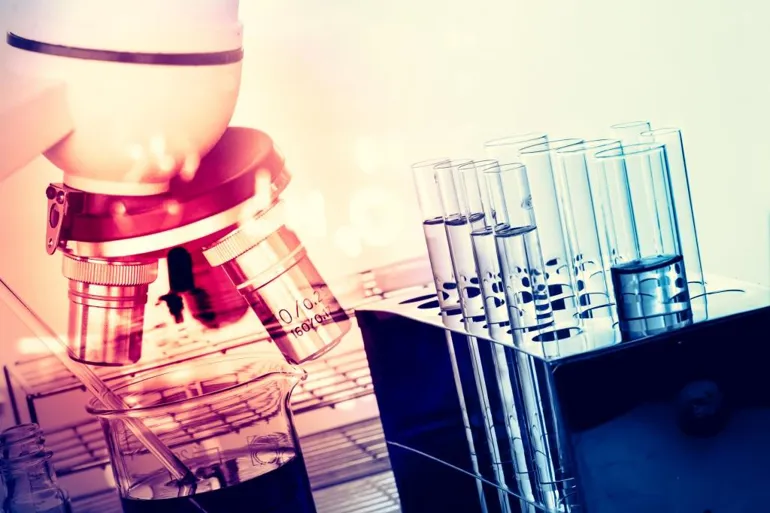 Four primary GSC cultures and two primary adult neural stem cell cultures were treated with G007-LK and subsequently evaluated through the measurement of growth characteristics, as well as the expression of WNT/β-catenin and Hippo signaling pathway-related proteins and genes. Treatment with G007-LK decreased in vitro proliferation and sphere formation in all four primary GSC cultures in a dose-dependent manner. G007-LK treatment altered the expression of key downstream WNT/β-catenin and Hippo signaling pathway-related proteins and genes. Finally, cotreatment with the established GBM chemotherapeutic compound temozolomide (TMZ) led to an additive reduction in sphere formation, suggesting that WNT/β-catenin signaling may contribute to TMZ resistance. These observations suggest that tankyrase inhibition may serve as a supplement to current GBM therapy, although more work is needed to determine the exact downstream mechanisms involved. 

To our knowledge, this is the first investigation of the effect of a TNKS-specific inhibitor on primary GSC cultures. We found that in vitro treatment with G007-LK reduced the proliferation of and sphere formation by GSCs, and our results indicate that G007-LK can potentiate the activity of the chemotherapeutic drug TMZ, which is currently the standard chemotherapy for GBM. G007-LK demonstrated specific TNKS inhibition through the stabilization of TNKS1/2, AXIN1 and AMOT/AMOTL2 in all four cell cultures. Although we did not detect decreased levels of nuclear β-catenin or YAP/TAZ upon treatment with G007-LK, G007-LK did reduce the expression of typical WNT/β-catenin and YAP/TAZ target genes.

Read more in;
A Small-Molecule Tankyrase Inhibitor Reduces Glioma Stem Cell Proliferation and Sphere Formation - PubMed (nih.gov) 
Cancers (Basel). 2020 Jun 19;12(6):1630.​ 
Kirsten Strømme Kierulf-Vieira, Cecilie Jonsgar Sandberg, Jo Waaler, Kaja Lund, Erlend Skaga, Birthe Mikkelsen Saberniak, Ioannis Panagopoulos, Petter Brandal, Stefan Krauss, Iver Arne Langmoen, Einar Osland Vik-Mo​
PMID: 32575464
PMCID: PMC7352564 
DOI: 10.3390/cancers12061630
​​Shared under a Creative Commons license CC BY 4.0 (Creative Commons — Attribution 4.0 International — CC BY 4.0​)